Step Up for Heart Health & Education Challenge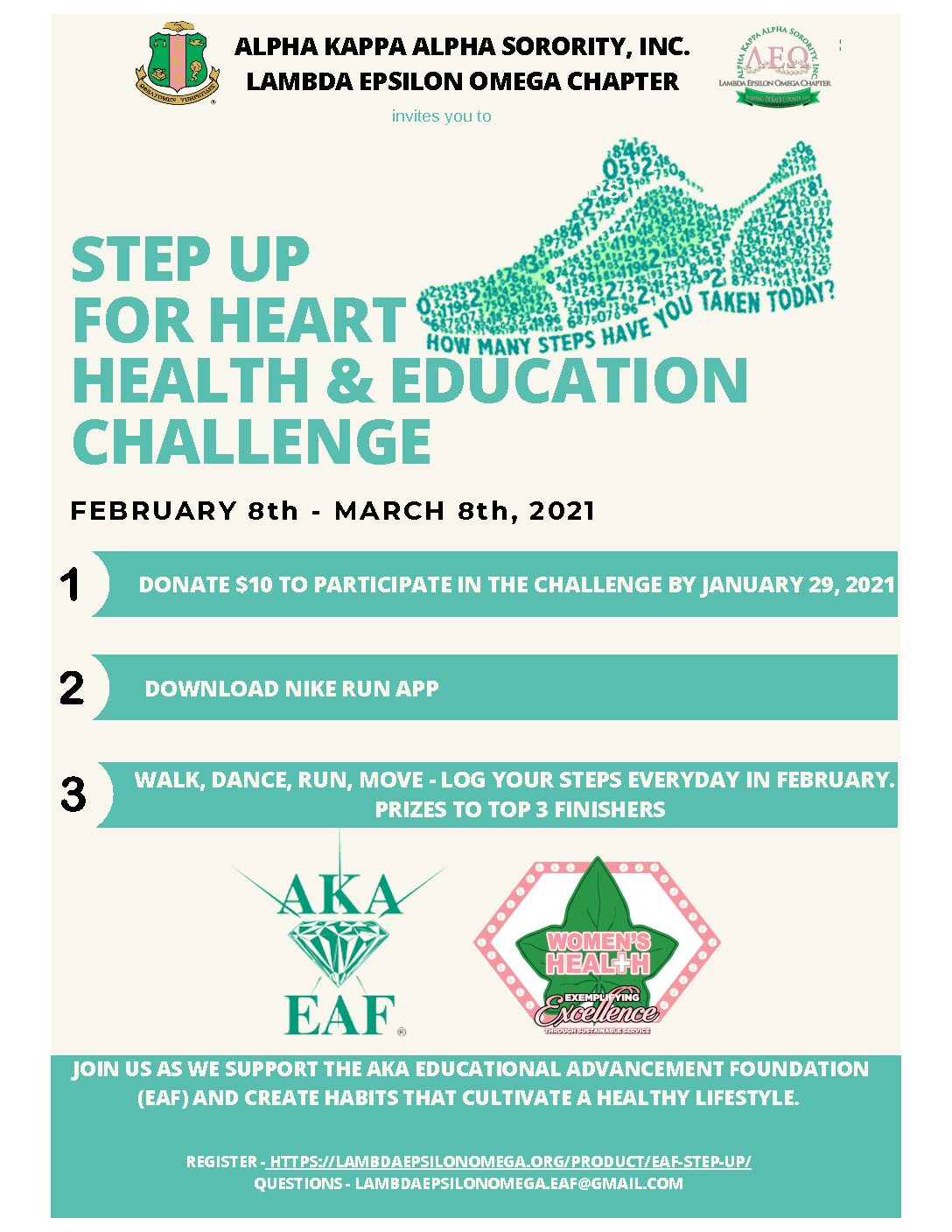 How many Steps Have You Taken Today?
*STEP UP FOR HEART HEALTH AND EDUCATION CHALLENGE"
IMPORTANT UPDATE!
 "EAF Challenge" participants must pay $10.00 first through PayPal (the link is below) and then they will receive an invitation via email to join "The Challenge" with instructions.  Happy Health!
Don't Forget to Participate by January 29th, 2021