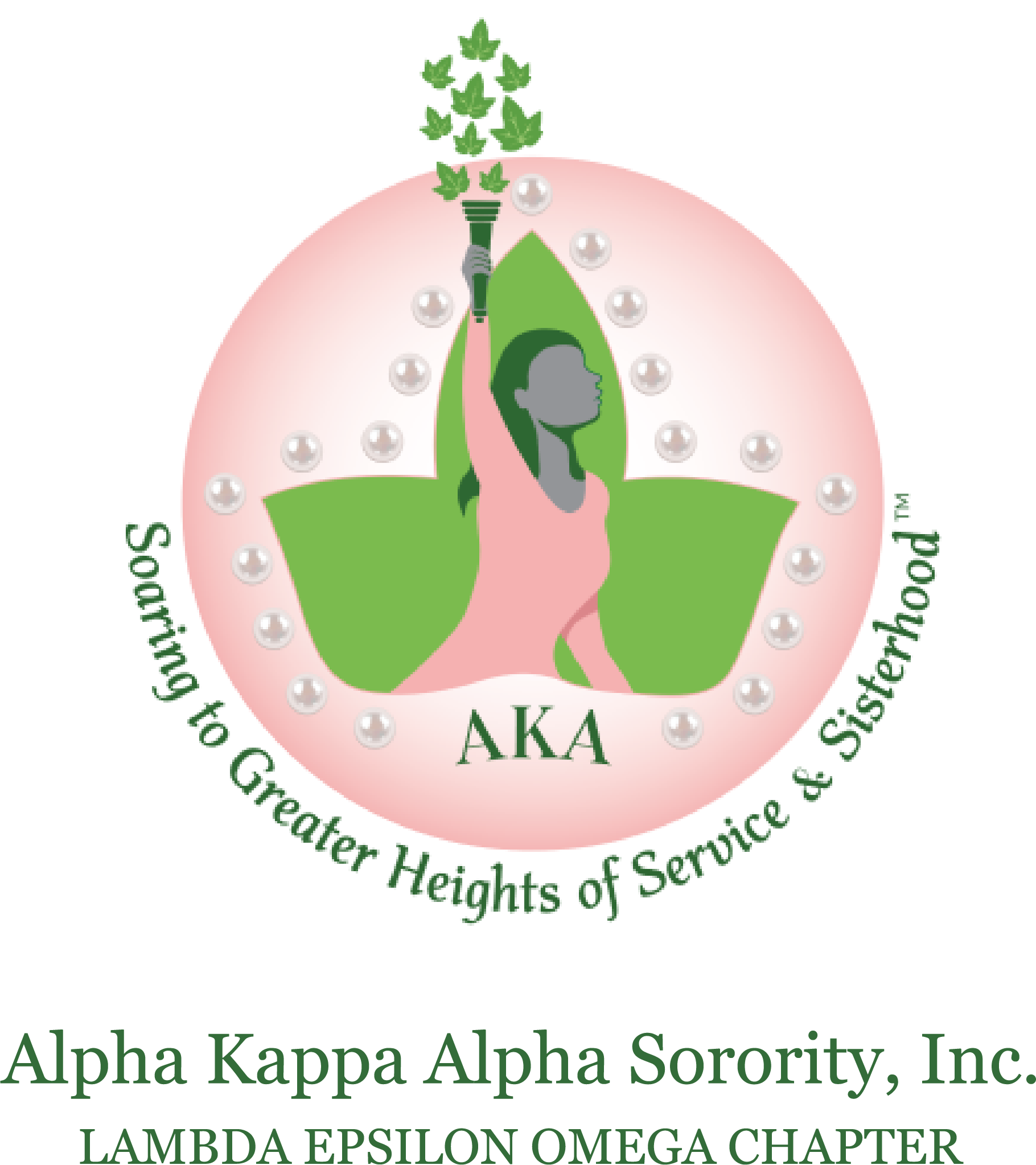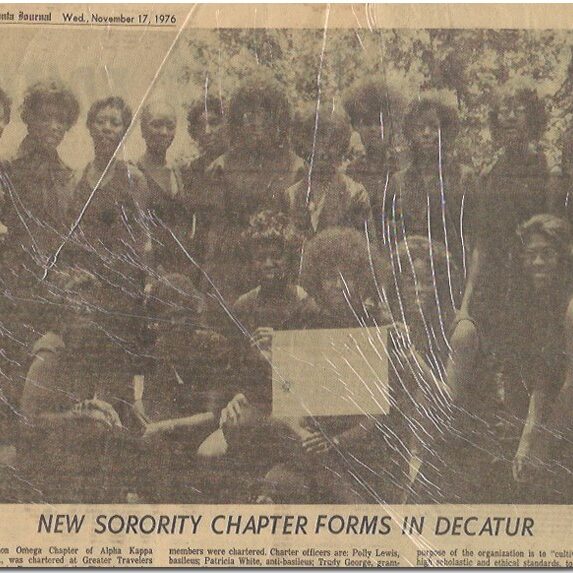 Upholding the Promise of Our Precious Pearls
In 1975, having been a member of the alumnae chapter in Atlanta and having a desire to broaden the scope and carry out the programs of Alpha Kappa Alpha Sorority, Inc. and to contribute to the civic needs existing in DeKalb County, Soror Polly Meriwether-Lewis had a conversation with Gaye L. Blackwell Gathers at a family gathering and contacted three other Sorors, Sharon Phillips, Rachel Floyd, and Trudy George, to attend the first organizational meeting of the DeKalb County interest group. Sorors Polly, Sharon, Trudy, and Rachel were all members of The Greater Travelers Rest Baptist Church. This organizational meeting was held on August 29, 1975 at the home of Soror Meriwether-Lewis. It was decided at this meeting to seek out other known Sorors residing in DeKalb County and to utilize television and newspaper public service announcements to inform other Sorors of the organizational efforts of the core group. As a result of these efforts, 13 other Sorors joined the interest group.
Three committees—Project, Finance, and Social—were formed to implement the interest group programs. Voter Education and Registration was the first project initiated by the interest group. Several voter registration drives were held in DeKalb County. The interest group officers were: Polly Meriwether-Lewis, President; Gaye L. Blackwell Gathers, Corresponding Secretary; Trudy George, Recording Secretary; O'Livia B. Meeks, Treasurer; and Joyce Godfrey, Assistant Treasurer.
Sorors Polly and Gaye contacted Soror Norma S. White, South Atlantic Regional Director, by letter on October 30, 1975 and informed her of the interest group. Soror White replied back and met with the group on November 15, 1975 to discuss procedures for moving forward. The interest group continued to work on projects and met monthly on the fourth Saturday at 2:00 P.M.
On Saturday, June 26, 1976, Lambda Epsilon Omega Chapter, DeKalb County, GA was chartered as the second alumnae chapter of Alpha Kappa Alpha Sorority, Inc. in the Atlanta metropolitan area. It was also the first county chapter to be chartered. The Chartering Ceremony took place in the Parsonage of The Greater Travelers Rest Baptist Church in Decatur, GA. The Charter members were Fannie L. Bivins, Mary Billingslea, Gaye L. Blackwell Gathers, Rose Merry Brock, Rachel Floyd, Maurice Dukes, Trudy E. George, Joyce Godfrey, Polly Meriwether-Lewis, Jeanne Mannings, O'Livia B. Meeks, Joanne L. Newby, Sharon G. Phillips, Ernestine Pittman, Queen E. Rivers, Carolyn H. Taylor, Cecilia Thomas, Jacqueline Urqhart, Patricia W. White, Verna White, and Dorothy Wigglesworth.